Solutions and Capabilities
DISHER's machine design engineers apply their multi-industry experience, technical degrees, software skills, and working knowledge in mechanical engineering, materials science, and manufacturing processes to craft innovative solutions.
Top Machine Design Engineers
DISHER's machine design team can help you reduce production costs, drive efficiency, improve quality, and eliminate waste. Whether you need a complex custom solution, a cross-functional team, or one engineer to augment your existing team—we've got your back.
Machine Design Services at DISHER
We advocate for what is best for each client. We assess what your unique needs are and design solutions that will optimize your processes with quality and speed.
All projects are carefully managed with proactive problem solving, collaboration, timely communication, and proper resource planning. When a client chooses DISHER, they can rest assured that they will receive the best solutions for their long-term manufacturing automation strategy.
Types of Machine Design & Mechanical Projects
Whether your project is simple or highly complex, DISHER is committed to making a positive difference with you by engineering, innovating, and problem-solving the best solution for your business. The types of projects we can help you with include:
Innovative, Custom Machine Design
Create a custom machine or update existing equipment with DISHER. Our diverse team delivers one-of-a-kind machine design solutions that bring measurable, bottom-line results.
When you partner with DISHER, you get exceptional, proprietary solutions that will keep you ahead of the curve.
DISHER can assess your specific needs to design and integrate high-speed automation solutions (machines, cobots, and robots) that will boost safety, quality, productivity, and profitability.
To validate the quality of complex products and components, DISHER designs complete testing systems including the software, instrumentation, panels/enclosures, and part-handling machinery. We work closely with our clients to design solutions that meet all requirements.
DISHER can design high-quality custom part fixtures and tooling (dies, jigs, and fixtures) for assembled parts within a variety of industries.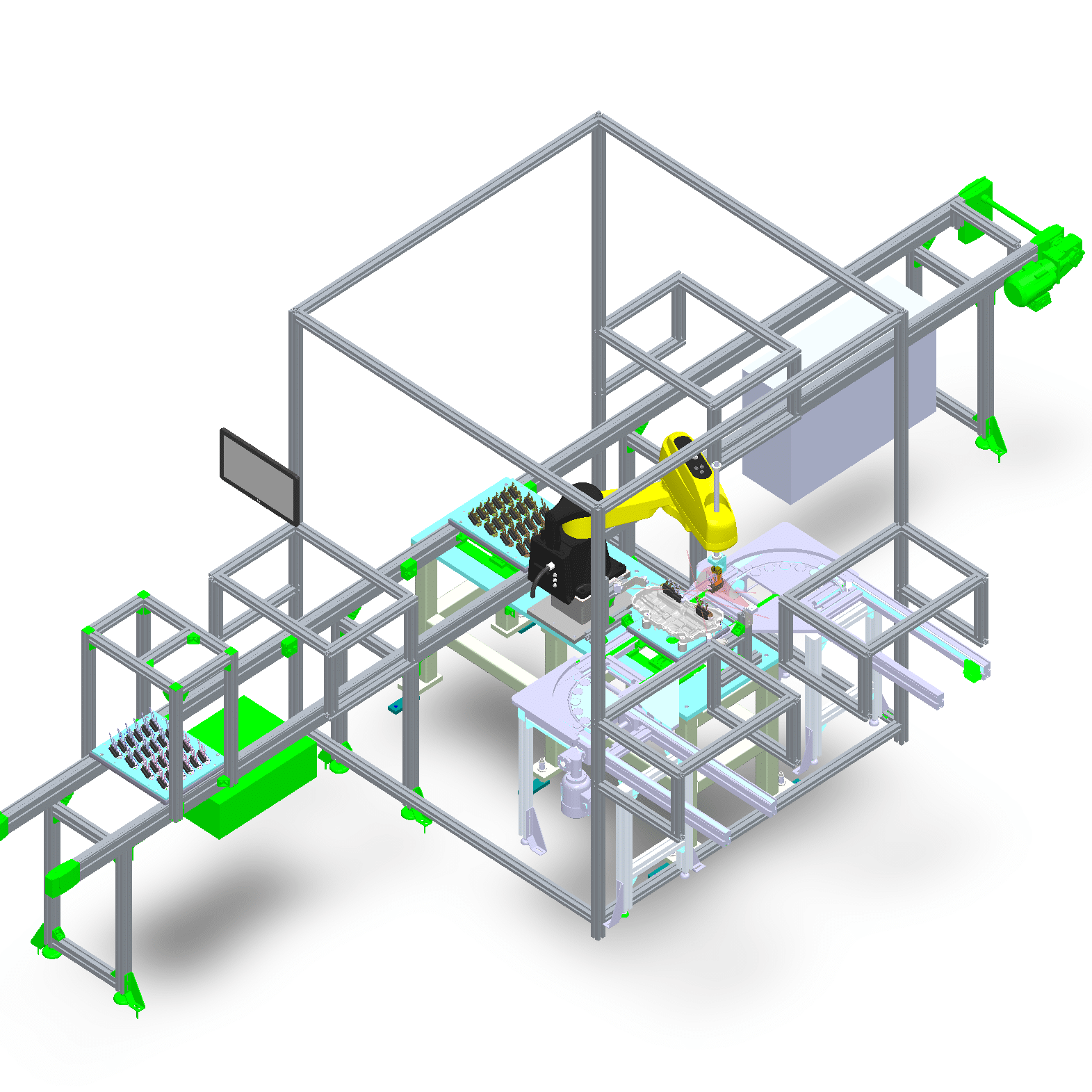 Our cross-functional team has the ability to analyze your current state then design a complete workstation including one or more robots, a controller, and safety measures. We help clients automate tasks that are unsafe, unpleasant, or repetitive such as material handling, assembly, resistance welding, machine tool loading, and painting.
Semi-Automated Workstations
DISHER designs mechanical procedures that combine the activities of a human with a machine. Our experts can develop the controllers and the machines for a variety of clients who choose to not fully automate a process due to task complexity, low production volume, or to increase flexibility.
Developing Better Machines
DISHER takes a long-term approach by delivering attentive customer service, unmatched deliverables, and improved operations that boost profitability. The success of our clients matters to us.
Better machine design flows from better relationships. We spend time with our clients. We get to know you, your products, and your processes. We advocate for designs that fit best with your unique challenges and ROI goals.
Design a Machine with DISHER
Are you ready to take your manufacturing processes to the next level? We have seasoned experts in process engineering, manufacturing automation, machine design, and industrial manufacturing.
We can't wait to make a positive difference with your team.