How to Craft a Stellar Job Posting and Attract Top Candidates
Written By:
Kimberly Bauer | Talent Solutions Marketing Specialist
In this ever-changing hiring market, we're all looking for ways to improve our techniques and capture the attention of top talent. Job postings are a key component of the talent acquisition process. It is often the first interaction a candidate has with a company. Do your job postings draw people in or turn them away from your company? Here are four tips on how to capture a candidate's attention and turn them into an applicant.
1. Sell the opportunity
A job posting is designed to capture attention and provide a brief introduction to your company and job. It is not a laundry list of every responsibility and requirement this role may have. Save that for your job description. Both the job posting, and description have their purpose, so make sure you're utilizing them to their full potential.
The posting is a space for you to share the most important details of the job and sell the opportunity. Tell your candidates why they would want to work for your company in this role and what would make them want to click apply.
Do you have exceptional benefits, a friendly culture, hybrid or remote opportunities, or fun team events? What about this role would be different than others they may be looking for? This is the place to show your company's personality and draw them in.
2. Make it personal
Part of engaging your audience is crafting your posting in a way that resonates with your candidates. Don't use third person, but instead, use "you" and "we" statements to help them picture themselves in the scenarios you present.
Think about your target candidates and write in a way that connects them to the posting. For example, if you're seeking candidates that are right out of college, talk about your training programs, growth opportunities, and how your company will develop them as a new professional.
3. Keep it clear, brief, & organized
Studies show that you have a candidate's attention for only 14 seconds before they decide to continue reading or move on.
The best-performing job postings are between 300-660 words with 13-18 words per sentence. You want to provide the most important information in a concise manner. By having a strong introduction with a quick summary of your company and role, the chances a candidate will continue to read your post is greater.
It also helps if you utilize bullet points to organize your posting, especially when it comes to responsibilities and requirements for the job. But you must be careful. Using a few bullet points creates structure in your posting, but too many begins to feel overwhelming and hard to digest.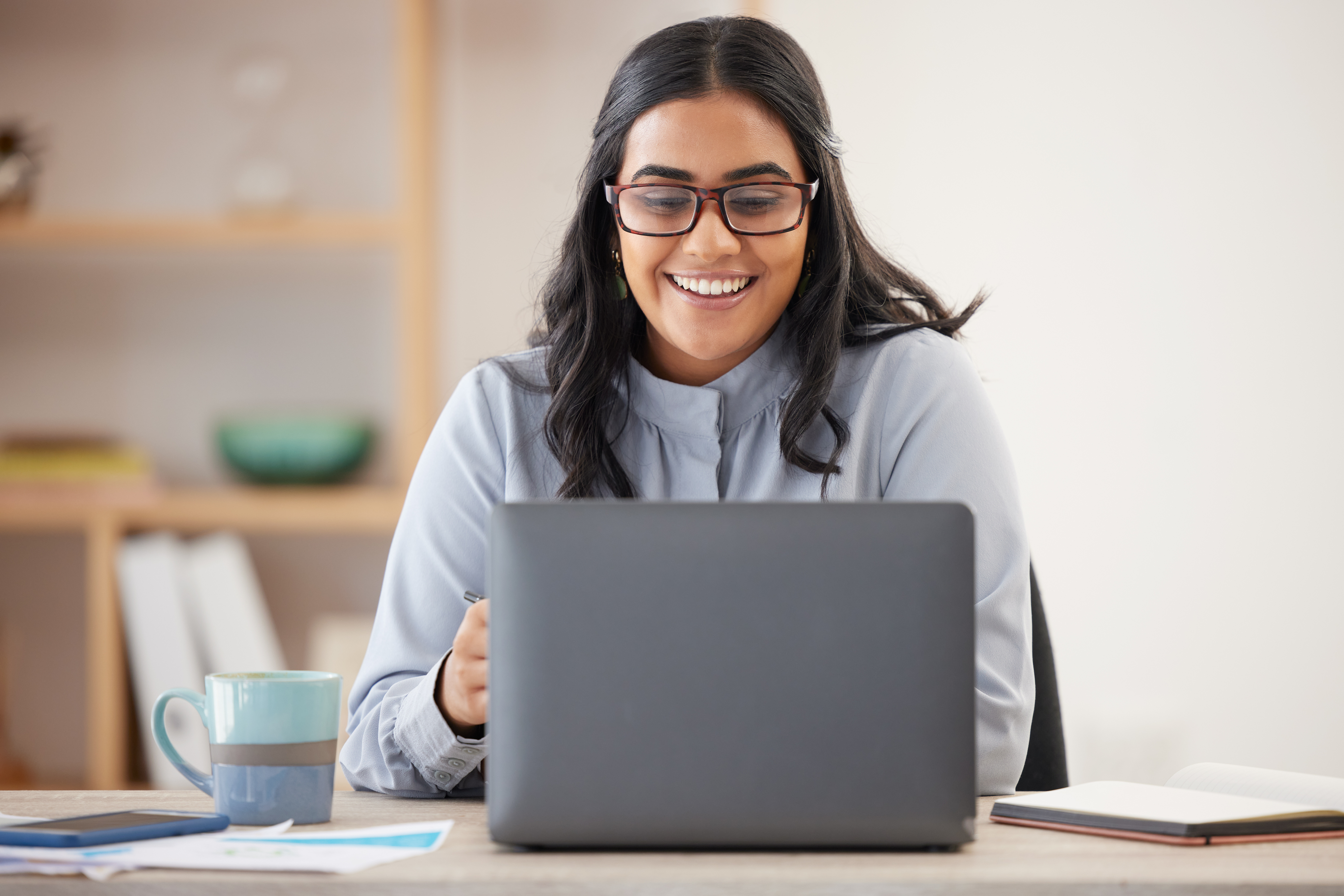 4. Describe what it's really like to work at your company.
Finally, it is important for a candidate to feel like they understand what it would be like to work at your company.
Make your values and priorities clear. There are a variety of ways that you can communicate who you are such as a summary about your company, social media postings, quotes from your employees, and links to important cultural information.
Studies show that it takes an average of 17 touch points with a company before a candidate applies. By being clear about who you are as an organization and making it convenient for a candidate to access this information, it is easier for them to find the information they care about.
The information about your company helps a candidate envision how they might be a part of your team. It will further connect them to your organization before they've even had a conversation with your hiring team.
Next Steps
The job posting carries weight with candidates. It can be the first interaction with your company and can set the tone for your candidate experience.
Start by understanding your target candidate and what information is most important to them. Then narrow down your job description and company information to the most valuable and relevant information for your candidates.
Craft your job posting in a concise, clear, and personalized way. This will set your candidate experience up for success from the get-go.
Need help crafting effective job postings? Connect with the DISHER Talent Solutions team. We would love to help you design and develop job postings that will draw top talent in, not turn them away.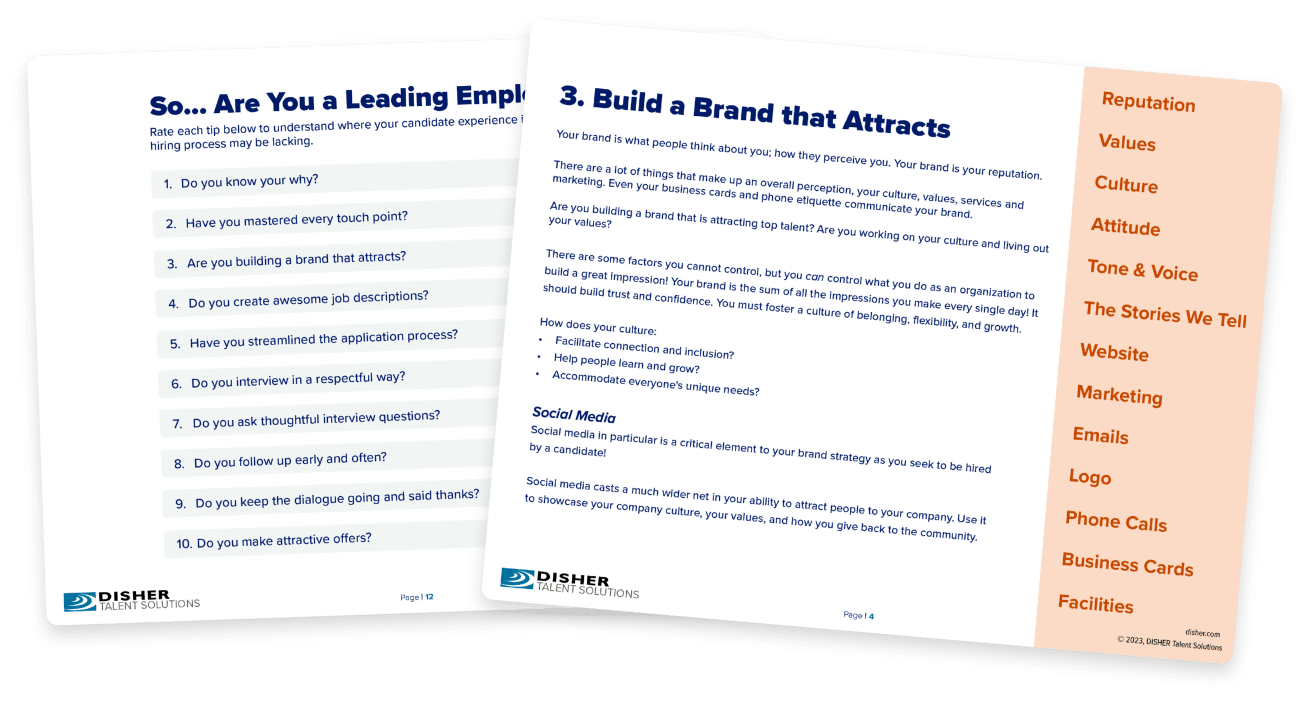 Is Your Company Attracting Top Talent?
Download our e-book to discover 10 steps you can take to make your organization stand out to top talent prospects with our talent brand guide.